Our expert crating team is well-versed in the latest export packing techniques to assure the integrity of your shipment. Our goal is to get your shipment to its destination safely and securely anywhere in the world. All of our crates are built to ISPM-15 specifications and are heat-treated for international shipment. We can also provide temporary or long-term storage of your cargo prior to shipment.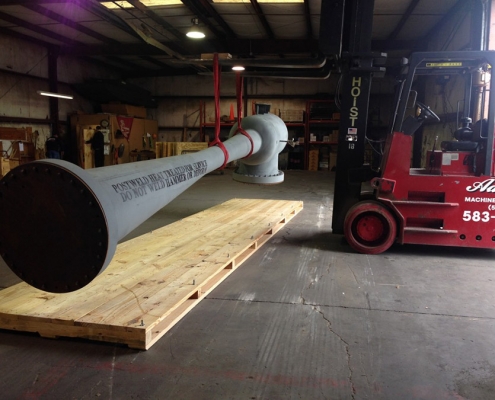 Do you have a shipment containing hazardous material? Our staff is trained and certified in the latest Hazardous Material Regulations.
ADKINS is recognized by the U.S. Government for packaging items to military specifications. We keep the latest editions of all military packaging specifications on hand, so we can take care of any and all requests for export crating. We prepare the shipping papers and load your cargo onto the outbound carrier of your selection.
We service all of the Kentuckiana area including Louisville, Lexington, Cincinnati, Indianapolis, Nashville, and other areas.